All Acupuncture is not the same.
Acupuncture is science-based medicine, and one of the best options patients have for getting out of pain and optimizing athletic performance. You deserve a practitioner who can make use of acupuncture's rich history of traditional methods, as well as the cutting-edge advances being made in modern medical acupuncture to target the nervous system and optimize muscle function. 
Why "Elite-level" acupuncture?
Your session will include any number of the following:
Orthopedic assessment testing to determine the root of the problem
Motor point electro-acupuncture for rapid results
Trigger point Dry-needling for muscle pain
Balance Method needling for instant pain relief
Cupping therapy to address blood flow and connective tissue (fascia)
Soft-tissue work for faster healing
Read what others are saying about their experience by clicking the button below: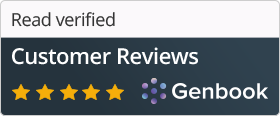 Having evolved over thousands of years, acupuncture is one of the oldest continually practiced medical modalities in the world. Acupuncture is used to prevent and treat disease, relieve pain, balance mood, enhance athletic performance, increase fertility, and improve overall health and wellness.
Modern research has shown that acupuncture is a safe, effective, chemical-free way to promote the body's remarkable self-healing abilities. An acupuncture treatment involves the insertion and manipulation of flexible, hair-thin needles at specific points on the body. Most patients find the sensations produced by acupuncture treatment to be deeply relaxing both mentally and physically.